Hi my name's Gene Warriner, I'm a photographer & digital videographer living here in Sumner. I take a landscape/fine art photography style approach with my pictures and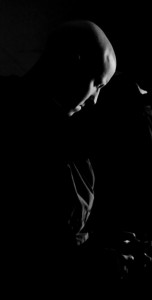 print to canvas since I like having a more rugged textural look to my pictures.
I'll be having an exhibition in the near future at Clink in Sumner and I'll be posting updates about that on my Facebook page…
Gene, when did you start taking photos and what keeps you doing it?
I've taken photos from a young age and always had an eye for composition.
I guess what keeps me doing it is when I get a shot I'm really stoked with, it's just such a great feeling knowing it's yours and that it's something to be proud of.
You are based in Sumner. Why did you stay here after all those quakes?
I love Sumner a lot and the earthquakes weren't going to change that for me.
We love local advice! Which are your favorite places and spaces to go in Sumner?
I love Sumner as a whole but if there is one space it would be the Esplanade.
Clink would be my favorite place to hang with my mates.
Where is your photography taking you in your life?
I'm taking photographs on the side at the moment and also working in the film and building industries. My 5 year career goal is to be in the camera department side of the film industry and be a photographer also, since the film industry can be quite on and off.
In the future I want to be known as both a photographer and a cinematographer here and overseas.
And most importantly, where can we admire and purchase your work?
I have a Facebook page that has my work on it to view and an info page with my email and phone number. Soon I'll be holding another exhibition at Clink restaurant and bar in Sumner!
Gene W.