Sumner Re Treat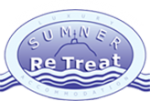 Sumner Re Treat is a new complex recently completed and consists of three, 2 bedroom and 2 bathroom luxury apartments and caters for all the travelers' requirements. Our beautifully decorated and furnished apartments meet all the requirements for the holiday maker or business people.
Sit down, have a coffee, make yourself at home. Laze around the spa area and have a barbeque. Admire the beautiful sea view, watch the waves rolling in, and listen to them crashing onto the beach. Take a five minute wander down to the Esplanade and walk down the beach, kick off your shoes and walk barefoot in the beautiful water. Don't forget to take your camera.
Sumner Re Treat is located approximately 20 minutes drive from the center of Christchurch, away from the bustle of the city. Enjoy strolling around Sumner's quaint shopping village, buy some souvenirs and have a coffee or lunch "Al Fresco".
Roydon and Chris Smart look forward to hosting you at Sumner Re Treat Luxury Appartment Accommodation soon.
#luxury #accommodation #stay #beach #spa