Learn 2 Surf!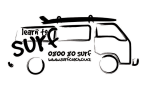 Learn to Surf in Sumner, Christchurch, New Zealand with Professional Surf Coaching. Your instructor Aaron Lock is one of New Zealand's most experienced Surfing and Bodyboarding instructors.
We offer lessons and coaching to all abilities of surfer and bodyboarder from Beginner to Advanced / Elite riders. The basic package is a two hour lesson designed to teach you the fundamentals of wave riding in the shortest time so you can spend less time 'kooking' it and more time 'ripping'.
Most lessons are held at Scarborough Beach in Sumner. Scarborough provides gentle peeling waves ideal for beginner and malibu riders. For the more experienced there are more challenging beaches near by.
Surfboard and wetsuit hire is available as well as tours and guiding.
Phone to book.
#surf #bodyboard #surfschool #sumner