Joe's Garage Sumner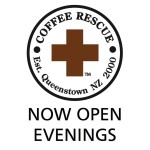 Joe's Garage's mission is simple;
A place that everybody can go to and have fun, catch up with friends and enjoy fresh and tasty food and fantastic coffee, wine and beer.
Joe's Sumner was built in the year 2009 and has survived the quakes only to emerge from the rubble stronger and better than ever before. The doors open at 7am for the early birds and we keep 'em open until 10pm-ish to keep the night owls happy.
So come on down to Joe's Garage Sumner, meet the crew, enjoy the atmosphere and good tunes while experiencing service the way it ought to be delivered.
Open: Mon to Sun 7am to 10pm