Go for a walk…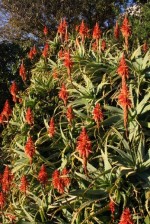 Sumner offers great walking options for all age groups! Fill your lungs with the fresh seaside air, soak up the sunshine, take some water on the way and make sure you bring your camera – you will need it
it is a good idea to wear closed shoes, however you do not have to climb challenging terrain. Here are some ideas for you, feel free to just explore though.
Esplanade – Enjoy a lazy stroll along the water front from Cave Rock to Scarborough, the kids can bring their bikes, skates or scooters. It's also wheelchair friendly! (15min)
Flowers Track – You can extend the Esplanade walk up and over Scarborough hill all the way to Taylors Mistake if you feel like it… This is a little more challenging! Steep at times and no wheelchair access. Kids and elderly should be accompanied. The view from up there is amazing especially at sunset! Go for a cooling down swim at Taylors before you walk back. (one way to Taylors approx 50min).
To Boulder Bay – Are you still not tired yet? Well then, keep going from Taylors beach along the edge to Boulder Bay. The track has just been re-done and is a beautiful natural pathway (also great for running) you have stunning views to the open ocean, be early if you manage
and enjoy the sun rise! Kids will enjoy the sheep along the way but Boulder Bay itself will be an exciting place to discover… if you look carefully you might even see seals, dolphins and little penguins! Kids must be supervised! (Taylors to Boulder Bay and back, approx. 2h 30min)
>>—> Please leave nothing but your footprints behind!
Share your photos and experience with us on Facebook!